Holy Trinity has full-time, part-time and voluntary staff.
Our Vicar is Rev Lis Ward and our Associate Vicar in this shared ministry is Rev Ian Ward.
Children and Youth Worker – Esther Lockley.
Pastoral Outreach Worker – Paula Sargeant.
Lay Pastor – Nigel Andrews
Supporting the church's ministry are three Diocesan Readers: Nigel Andrews, Dave Parkinson and Paula Sargeant.
Our administration is managed by Nikki Jackson assisted by Pam Mellor in the Church Office.
For enquiries, the office is located within the Trinity Centre.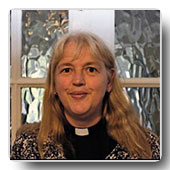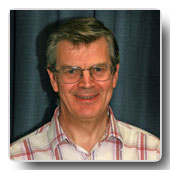 Nigel Andrews
Lay Pastor and Diocesan Reader
I moved to Boston, and joined Holy Trinity Church, together with Hilary and the family, in 1989.
As Lay Pastor and Reader, I lead services, preach, teach and help with the wider pastoral care of the church.  In line with this, I host a home group and currently lead the Healing Prayer Team.  I am now retired from consultant surgical practice.
Leisure interests include: enjoying making music (I'm an organ anorak!), gardening, DIY, the family and grandchildren.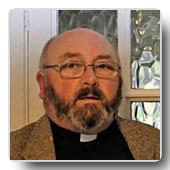 Revd Ian Ward
Associate Vicar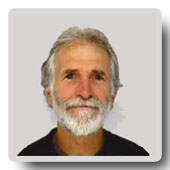 Dave Parkinson
Diocesan Reader
After retiring from a career in education and working in Horncastle (where I was in charge of the typewriting department!), Boston and Donington, I retired in 2010 and trained as a Diocesan Reader.  In this role it is a joy to help in the support of churches and chapels in the surrounding area as well as preaching and teaching in Holy Trinity.
My involvement in Christian Explorer and Discipleship courses offers the opportunity to present the Christian faith in accessible and clear ways and also aims to help all who come to continue and deepen their walk with the living God – a privilege indeed.
I still manage some running, and enjoy gardening, walking in the Lincolnshire Wolds and the Lake District.  I also sing regularly in local Folk Clubs.
Esther Lockley
Children and Youth Worker
The Lockley's had a major God call from the Cotswolds to Boston in November 2017. We have loved getting to know the area, people and the awesome church family.
I have been a youth worker for nearly 20 years and held a variety of jobs, in the secular youth services, overseas work and over the last 10 years 'God jobs!'
I absolutely love working with children and teens and have a massive heart for evangelising to these groups, to share with them the hope and good news Jesus offers…how could I keep that to myself!
In this new role, I want to dream big for God, to see children and young people come to know Jesus personally and for him to radically change their lives.
Now glory be to God, by his mighty power at work within us is able to do far more than we would ever dare to ask or even dream of — infinitely beyond our highest prayers, desires, thoughts, or hopes." Ephesians 3:20 (LB)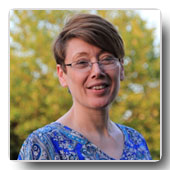 Paula Sargeant
Pastoral Outreach Worker and Diocesan Reader
I was appointed Pastoral Outreach Worker in June 2014 following 12 years in the property industry and a further 8 in education. My 8 years as a worshipper at Holy Trinity was preceded by more than 30 at Zion Methodist so, although a Lancashire lass, I'm told I almost qualify as a local!
My vision for this role is to see the lonely and isolated of our parish and community meet with Christ through the love and service of those who belong to Him.
I am married to the saintly Gary with whom I love to visit what we now refer to as 'our summer home' – the Greek island of Lesbos. I am also blessed with the most wonderful family and friends.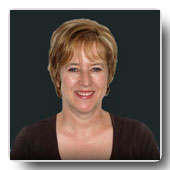 Nikki Jackson
Administrator
I joined the staff at Holy Trinity as Administrator in January 2007 after 20 years in the banking industry.  My job is wide and varied with no two days being the same!  I have been part of the Church Family for over 30 years.  I am married to Ant and we have a daughter called Eve.
I enjoy being part of a thriving church and am looking forward to seeing what God has in store for us in the years to come.