Hope Explored
In the current climate of uncertainty, where can we find a hope that doesn't feel unreachable and that won't disappoint us?
Many people in the world today are living without hope. They've seen their hopes dashed or disappointed. Are you in that situation and wonder what the future holds for you?
Hope Explored is a three session series that does not require a huge commitment in time – it shows, through Christianity, that there is real hope, a joyful expectation for the future, based on events in the past, which changes everything about your present. You can discover who Jesus is, what He did and what that has to do with your own life journey.
The short video below tells a little more about the Hope Explored series – it's easy to understand, friendly, engaging and challenging.
Click play to take a look…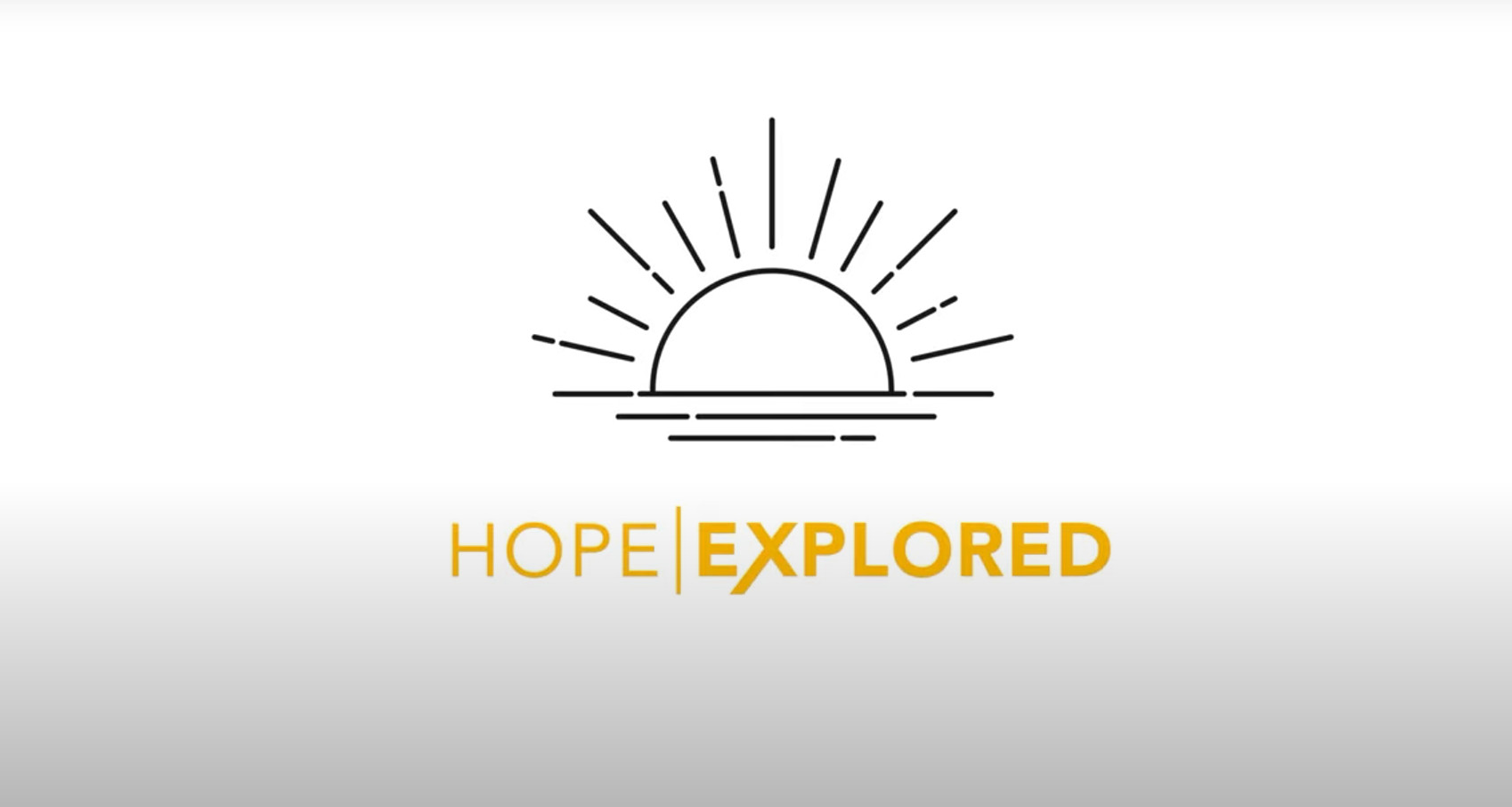 Whatever you do or don't believe:
"This is your chance to:"
Explore for three weeks
Discuss any question you like
To Question
To Discover if it makes sense of life, in a way that nothing else does."
How many weeks does it run for?
The series runs over 3 weeks and is usually held on a Thursday evening.
What happens when it finishes?
If you're interested in what you've learnt and wish to explore more, you could participate in a longer series where you explore the good news of Jesus further and in more detail. All you have to do is let us know at the end of the sessions.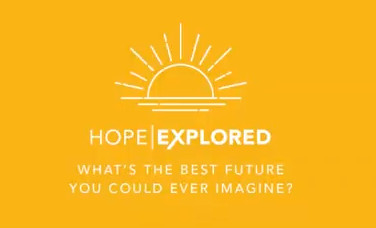 You may be someone who doesn't go to church, or doubts that God exists, or maybe wonder how anything about the future can give you hope. Perhaps you have lots of questions to ask such as:
Is the Bible real?
If there is a God, why does he allow people to die and suffer?
Was Jesus just an ordinary man?
Does God even exist?
Whoever you are, the Hope Explored series will allow you to explore more about your life's purpose.
Here are some comments from our recent courses...
"Very grateful for the experience"
"The course was very helpful, chatty and supportive"
"I enjoyed all of it. It has helped me to understand. I feel a better person"
"Very helpful. Questions were easy to understand"
"I loved the discussions as getting others views helped me to understand things more"
"The course leaders were engaging, helpful, knowledgeable and supportive"
Outline of the Series
Session 1 Hope

Session 2 Peace

Session 3 Purpose
What happens during a typical evening…
The night usually starts at around 7.15pm with some drinks and biscuits and good company (well we think so!) with the actual session commencing at 7.30pm.
A chance to look at Luke's Gospel and ask any questions you have
A DVD or a short talk
A chance to chat about it
Some reading suggestions for you before our next meeting
You'll meet great people and don't worry, you won't be asked to sing or pray or read out loud! You don't need to know anything about the Bible to enjoy it and you can chat or just listen – your choice!
Our Next Series will run on…
We are planning to run this again in 2023.