OUR VERSE OF THE WEEK
He was given authority, glory and sovereign power; all nations and peoples of every language worshiped him. His dominion is an everlasting dominion that will not pass away, and his kingdom is one that will never be destroyed. 


[Daniel 7:14]
See also Church Worship Resources, Youth, Church Services and Church News Sheets pages.
It has been great to be able to meet via zoom to pray with others from the Trinity family during these lockdown weeks. Why not give it a go if you haven't tried before – Jon Speirs Davies will be hosting next week on Wednesday 25th at 7pm and David...
BBC Radio Lincolnshire is organising an opportunity to tune in and join with carols with your neighbours on 16th & 24th December. Details at https://www.doorstepcarols.co.uk/is-your-area-involved-/lincolnshire Premier Radio is doing something similar as well on 20th December https://www.premierchristianradio.com/An-Invitation-to-Join-Carols-on-the-Doorstep Songsheets and other information can be found via these links.
Over the past few months a number of churches have been praying and safely singing The Blessing song over the County from the Cathedral area. The hope is to eventually be able to gather as one church to sing the Blessing over the county but for now, we are creating...
Contact Ian Ward for details if you are not already part of the group who accompany some of our Sunday worship songs. You will be sent backing tracks to sing along to and record yourself (with instructions if you are not used to doing this).   All our voices will then...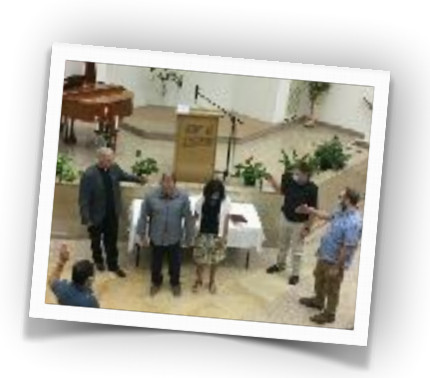 "For where two or three come together in my name, there am I with them."Matthew 18:21 Praise the Lord that we continue to meet as a church since March, despite the restrictions. We are thankful and continue to pray for the new people who started coming during Lockdown to come...
We will be celebrating the birth of Jesus. Watch out for details of what is planned at Trinity for the next few weeks during Advent and at Christmas.  It may not look the same this year, but Christmas is definitely not cancelled, and we will be celebrating the birth of...
MISSION
At Trinity we see everything we do as coming under the heading of mission, since we are called to work with the Holy Spirit to see the growth of the Kingdom of God.
Among other things we have committed ourselves to:
being an outward looking community that wants to put into action new ways of being church
hosting courses such as 'Alpha' and Christianity Explored, giving people the opportunity to examine Christianity for themselves
encouraging people to be more mission-minded
pray for our community and nation