Along with many other church leaders, we have been following events, reading how others have responded, and begun to make decisions about a loving way forward that seeks justice for all. We fully endorse the following statement which was produced by the Evangelical Alliance. Let us stand together as brothers...
The church building is now open for private prayer at the following times:  Monday, Wednesday mornings Tuesday and Thursday afternoons Friday and Saturdays Sunday evenings 10am to 12 noon 2pm to 4pm Closed 6pm – 8pm This will allow us to monitor who is coming into the building and ensure...
Today also sees the start of 'Thy Kingdom Come' when millions of people across the world join in prayer between Ascension and Pentecost.   We have posted daily readings and reflections on YouTube based on material from 'Thy Kingdom Come' to help us join together in reading, reflecting and responding in...
Some suggested ways to join in 'Thy Kingdom Come' 21st May - 31st May 2020 • Use the daily ideas from the 'Thy Kingdom Come' Prayer Journal, including praying for 5 friends to come to know Jesus. These readings and reflections have also been recorded by members of the church...
Ann Todorov writes news from Varna: Firstly we give thanks to the Lord for His goodness and protection at this time. We praise the Lord that inspite of lockdown and very hard restrictions such as not using parks and police checkpoints everywhere to restrict travel our Prime Minister said he...
To the Holy Trinity Church Family (Extracts) This week it was great to receive advice from the diocese about starting the return towards being able to use the church building again. Ian and I have done the parts of the service we are involved in from the church. This week...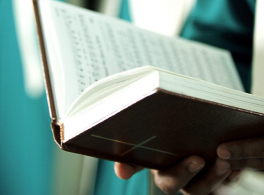 from some of our Mission Partners abroad: John & Vikki Wright, Aidan, Noah and Keziah YWAM, Arua, Uganda Uganda has around 50 cases of coronavirus, mainly from people returning from travel from overseas. There are a series of measures in place to increase social distancing, schools are closed and the...
MISSION
At Trinity we see everything we do as coming under the heading of mission, since we are called to work with the Holy Spirit to see the growth of the Kingdom of God.
Among other things we have committed ourselves to:
being an outward looking community that wants to put into action new ways of being church
hosting courses such as 'Alpha' and Christianity Explored, giving people the opportunity to examine Christianity for themselves
encouraging people to be more mission-minded
pray for our community and nation