To the Holy Trinity Church Family 22 Immediately Jesus made the disciples get into the boat and go on ahead of him to the other side, while he dismissed the crowd. 23 After he had dismissed them, he went up on a mountainside by himself to pray. Later that night, he was there alone, 24 and...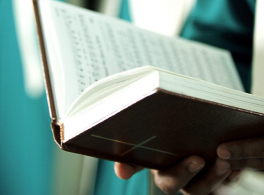 You will probably have seen or heard already that ALL public worship is suspended by the Archbishop of Canterbury for the foreseeable future. What this means for Trinity: NO church services and children's groups on Sunday or during the weekNO other groups meeting in church and Trinity CentreNO café or...
MISSION
At Trinity we see everything we do as coming under the heading of mission, since we are called to work with the Holy Spirit to see the growth of the Kingdom of God.
Among other things we have committed ourselves to:
being an outward looking community that wants to put into action new ways of being church
hosting courses such as 'Alpha' and Christianity Explored, giving people the opportunity to examine Christianity for themselves
encouraging people to be more mission-minded
pray for our community and nation