LATEST NEWS FROM TRINITY
Watch this space as more things open up in our Church community, please pray for wisdom and safety as we move towards the next phase.
From the same team that produced the Bible Course, this is a chance to go deeper into a book of the Bible that has influenced many great Christians over the centuries. Starting in January 2024 - Register now for a place on this eagerly awaited course.
On the 4th Tuesday of every month we have our church prayer meetings; one at 10.30am via zoom and another from 7:30 pm to 8.30pm in the Church Lounge. Everyone is welcome to join us.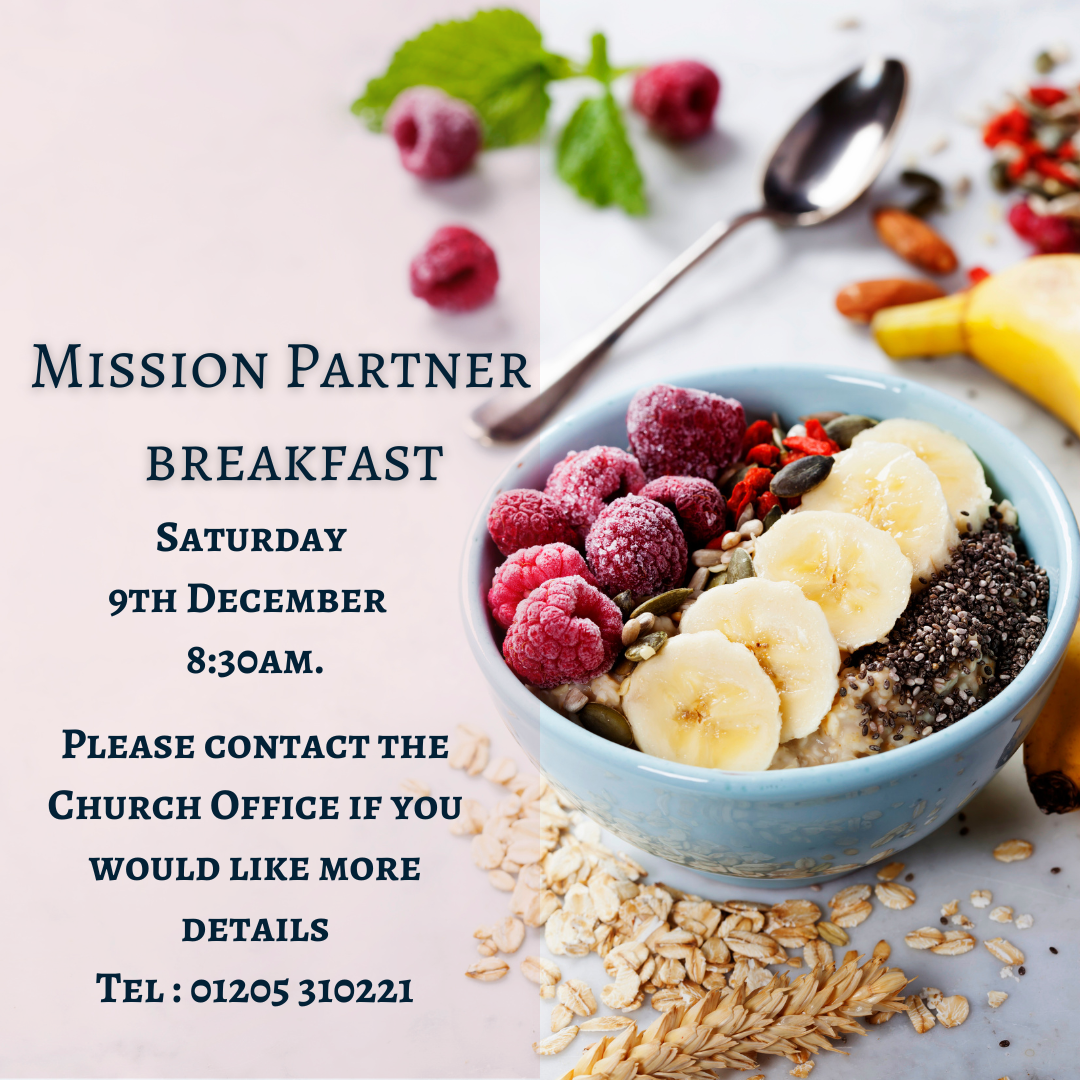 Why not consider coming along to our next monthly prayer breakfast? A simple breakfast of cereals, porridge and toast will be served to begin with before we go onto pray for our Mission Partners. If you would like to come contact the church office. You will be most welcome.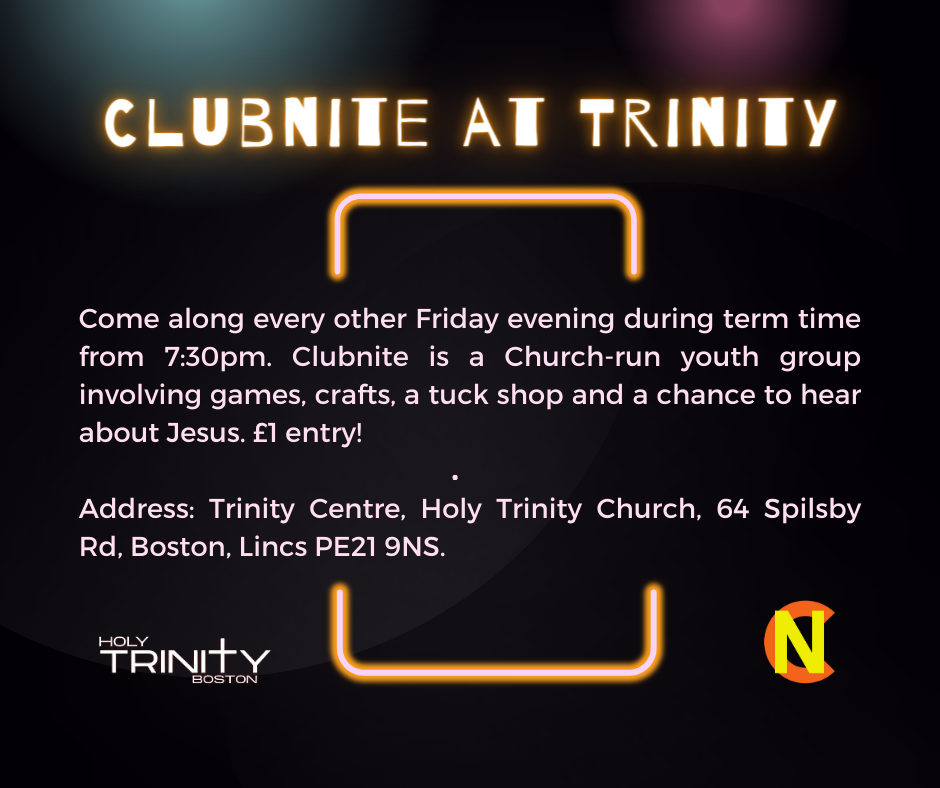 Come along every other Friday evening during term time from 7:30pm. Clubnite is a Church-run youth group involving games, crafts, a tuck shop and a chance to hear about Jesus. £1 entry!For young people from Year 6 to Year 10
Centrepoint Outreach Centrepoint Outreach is a Christian charity based in Boston, Lincolnshire. Their Vision is that homeless and vulnerable people in Boston and the surrounding area are empowered to improve their circumstances andachieve their full potential. For more information please visit www.centrepoint-outreach.com
MISSION
At Trinity we see everything we do as coming under the heading of mission, since we are called to work with the Holy Spirit to see the growth of the Kingdom of God.
Among other things we have committed ourselves to:
being an outward looking community that wants to put into action new ways of being church
hosting courses such as 'Alpha', Christianity Explored, Discipleship Explored and Hope Explored to give people the opportunity to examine Christianity for themselves
encouraging people to be more mission-minded
pray for our community and nation
Our next course...
Starts on Thursday 14th September 2023
Contact Holy Trinity Boston
Contact Holy Trinity Boston