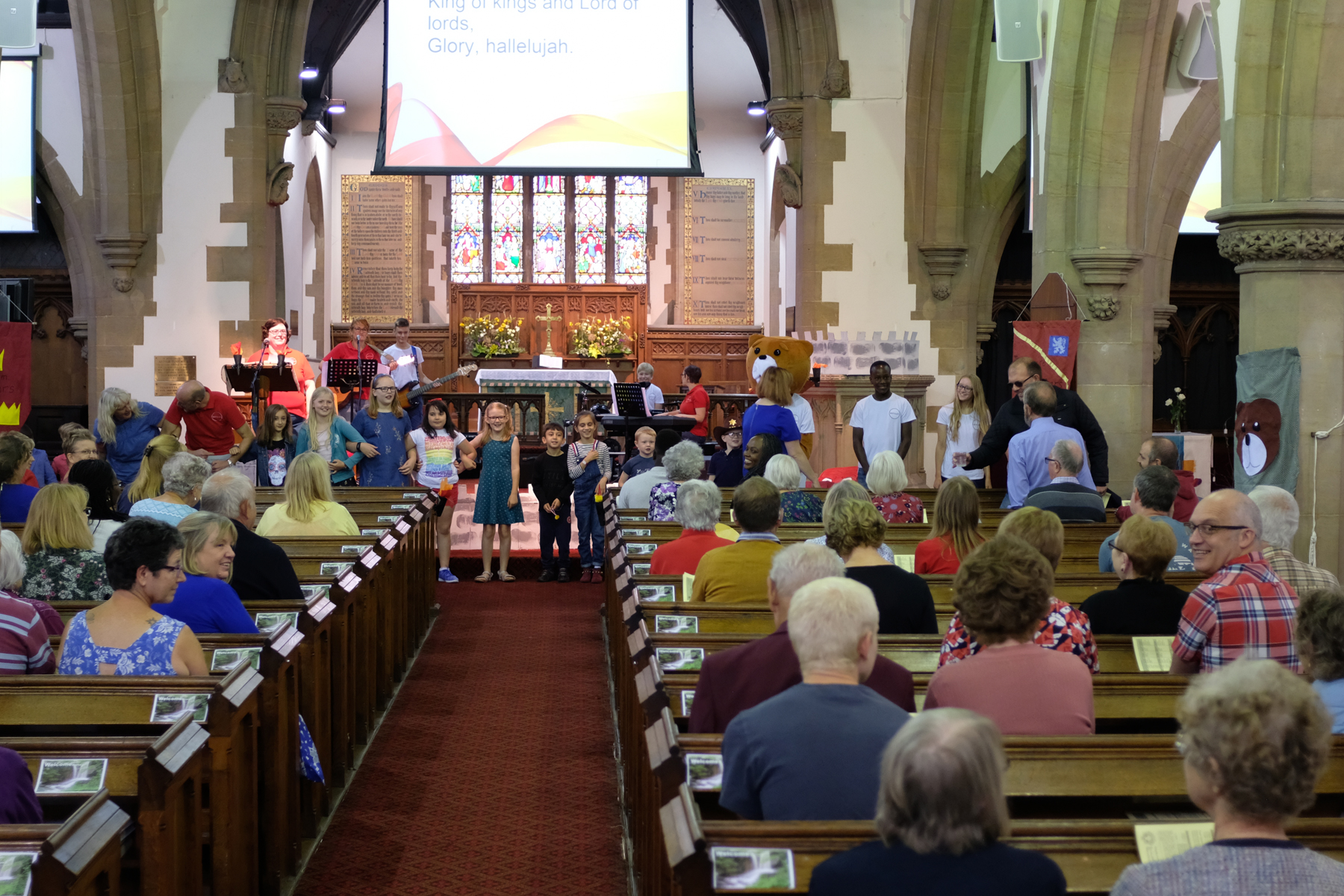 Sunday Services
| | |
| --- | --- |
| 8:00 am | Holy Communion (2nd & 4th Sunday and occasional 5th Sunday). Common Worship and Book of Common Prayer are used. |
| 10:30 am | 1st Sunday – All Age Service with children, young people and adults worshipping together. |
|   | 2nd, 4th & 5th Sundays – Morning Worship with groups for 2-14 year olds. |
|   | 3rd Sunday – Holy Communion with groups for 2-14 year olds. |
Sunday Evening Services
6:30 pm
1st Sunday – Evening Worship


Informal worship with Holy Communion.

6:30 pm
2nd, 4th & 5th Sundays
Evening Worship: An informal time of worship and bible study.
4:00 pm
3rd Sunday
Messy Church: a different kind of Church for all the family in the Church Lounge.
In any worship service we seek to worship in Spirit and truth and encounter the living God through word, worship, sacrament and prayer as well as through each other.
There are times when our worship is joyful praise, at other times the emphasis might be reverence or intimacy with our creator. We believe that there are many different ways we can engage with our God.
Our style might hopefully be described as one of dignified informality…
we laugh a lot
we use a mixture of contemporary and more traditional songs & hymns
we offer prayer ministry
we value great teaching
we have a variety of service styles
we use video projection and sound system to enhance our worship
Hover over the flip boxes below to find out about other services.