What is Christianity Explored?
Christianity Explored gives people time and space to think about the big questions of life and to explore the life of the person who is at the heart of the Christian faith – Jesus Christ. You can discover who He is, what He did and what it has to do with your own life story.
The short video below shows just how relaxed and informal a Christianity Explored course can be – it's easy to understand, friendly, engaging and challenging.
Click play to take a look…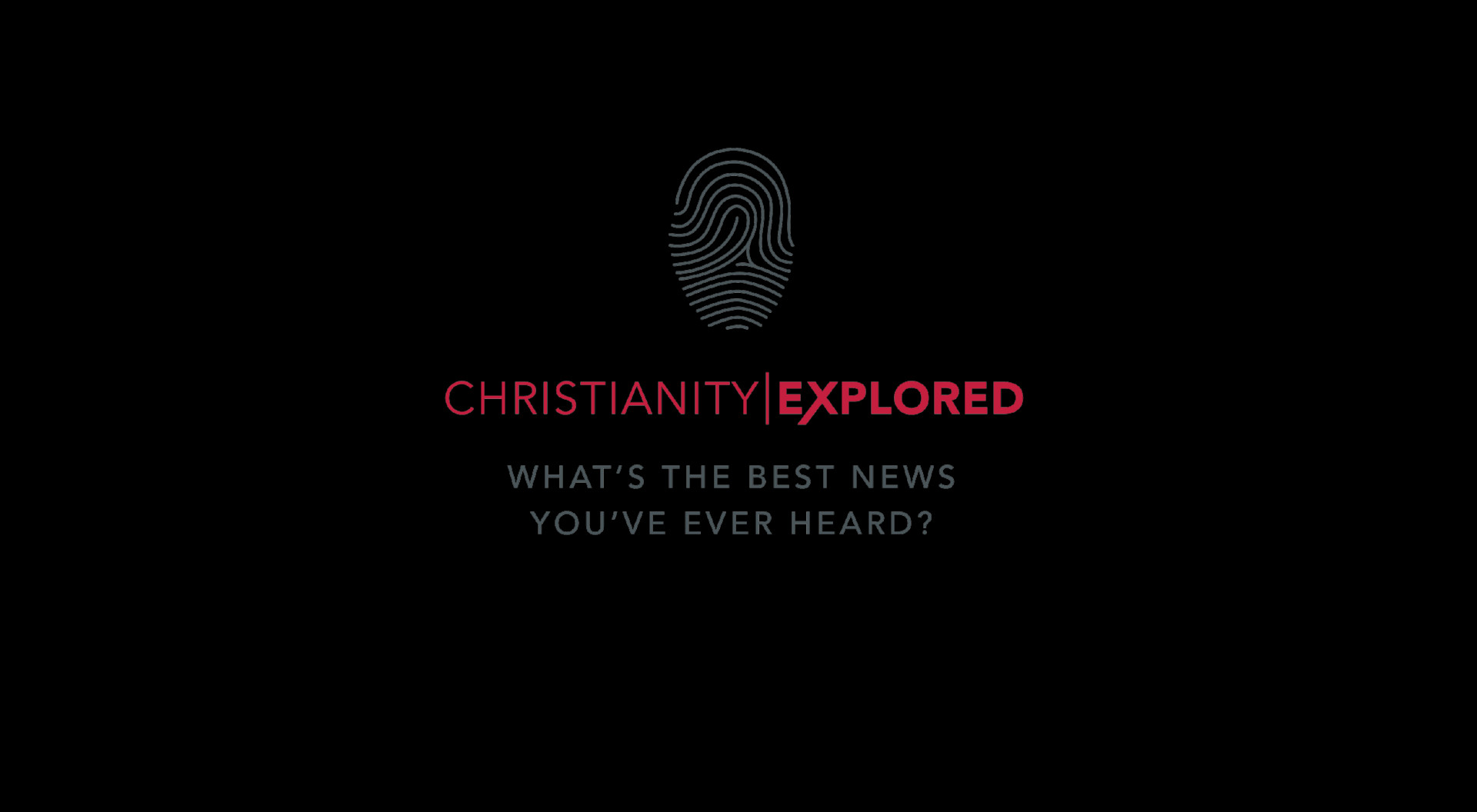 On Christianity Explored we are saying:
"Here is Mark's Gospel – here is the Ignition Key to Christianity"
Take it for a Test Drive for eight weeks
Ask any question you like
Put Christianity through its paces – see how it works
Discover if it makes sense of life, in a way that nothing else does."
After 8 weeks – hand the keys back, or better still, keep them!
How many weeks does it run for?
The course lasts 8 weeks but if you can't get there one week, that's okay we will understand – we all have occasional pit stops!
You may be a convinced atheist, a committed Christian or somewhere in between. Perhaps you have lots of questions to ask such as:
You can't trust the Bible, can you?
Hasn't science shown that Christianity is wrong?
If there is a God, why does he allow suffering?
Wasn't Jesus just a great teacher?
How can a loving God send anyone to hell?
Doesn't Christianity just cause conflict?
I'm a decent person – surely I'll be fine?
Does God even exist?
or perhaps you're just happier sitting and listening. Maybe you go to church or maybe you've never been. Whoever you are, a Christianity Explored Course is a place for you to explore what life's all about.
Here are some comments from our recent courses...
"I enjoyed all of it. It has helped me to understand. I feel a better person"
"Made a big difference to me. I felt as though Jesus was with us"
"Very helpful. Questions were easy to understand"
"It helped to bring the stories to life"
"The material was helpful and the Tico Rice videos very interesting, creative"
"It all worked well together. I loved the discussions as getting others views helped me to understand things more"
"Very grateful for the experience"
"The course leaders were engaging, helpful, knowledgeable and supportive"
"The course was very helpful, chatty and supportive"
Course outline
Session 1 Good news
Session 2 Identity
Session 3 Sin
Session 4 The cross
Session 5 Resurrection
Session 6 Grace
Away Day (or spread over two weeks on zoom):

The sower: Listen carefully
James and John: Ask humbly
Herod: Choose wisely

Session 7 Come and die
What happens during a typical evening…
Our first night usually starts at around 7.30pm with some nibbles and good company (well we think so!)
A chance to look at the Bible yourself and ask any questions you have
A DVD or a short talk
A chance to chat about it
Some reading suggestions for you before our next meeting
You'll meet great people and don't worry, you won't be asked to sing or pray or read out loud! You don't need to know anything about the Bible to enjoy it and you can chat or just listen – your choice!
What happens after the first evening…
We hope to have whet your appetite and see you back at the next evening the following week!
Other nights will usually start with coffee, tea and biscuits
Again you'll have a chance to look at the Bible yourself and ask any questions you have
Another DVD or a short talk
A further chance to chat about it or just listen, if you prefer
Our Next Course…
We do not yet have a planned date for this course.