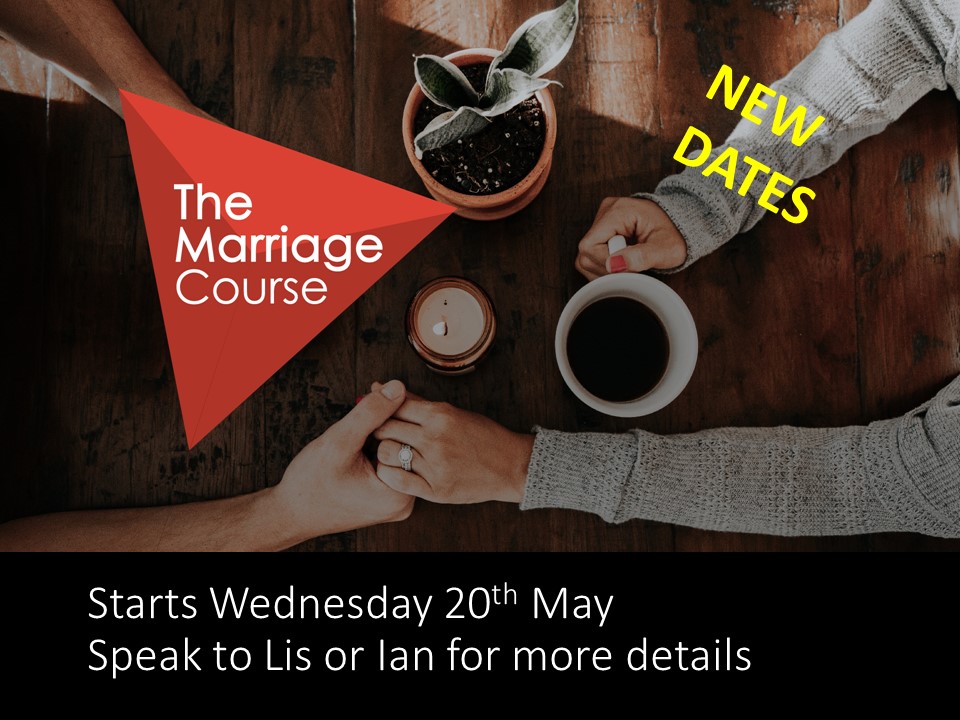 New dates for the Marriage Course. This will now run on Wednesdays in the church lounge on the following dates: 20th May till 1st July, starting 7:15pm for 7:30pm start.
This is for all couples who are seeking to strengthen their relationship, offering practical ideas and tools to help keep relationships strong. The sessions are very practical and help couples learn to understand each other's needs, learn how to listen and communicate more effectively, develop methods to resolve conflict and disagreements, learn how to apologise and forgive as a couple, explore the impact of your family on your relationship, find ways to develop greater sexual intimacy, learn your partner's 'love language' and how to love them well.
If you are interested in doing the course please contact the church office or Lis and Ian. If you would be willing to babysit to enable a couple to attend together please could you also let us know.