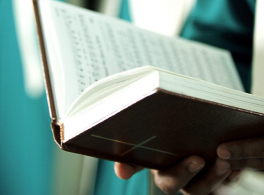 You will probably have seen or heard already that ALL public worship is suspended by the Archbishop of Canterbury for the foreseeable future. What this means for Trinity:
NO church services and children's groups on Sunday or during the week
NO other groups meeting in church and Trinity Centre
NO café or Milk Shake Shack
NO PCC or subcommittee meetings
Church is open during the week from 9am – approx. 5pm for individual prayer.  Please wash hands on entry and observe social distancing if others are in the building.   The chancel lights are on during this time as a reminder of Jesus, the Light of the World and to show passers by we are still here.
Sunday worship 'Worship Together Holy Trinity Boston' will be a recorded service, with contributions from the Trinity family.  This should be available via the website and Facebook.  We cannot live stream as the broadband in our immediate locality is not good enough.   There will be other options on a variety of media, for example a BBC live stream service with the Archbishop of Canterbury this Sunday and radio services from local churches across the nation.
Church office closed – please use phone or email to contact us if necessary.
Vicarage – we are not closed but will ask you to contact us by phone or email if possible and we will be observing good practice regarding hygiene and social distancing.
The staff team will be praying at 9.00-9.30am in the church foyer and encouraging others to join at the same time if you are able to do this remotely.  There is a national call to prayer at 7pm on Sunday 22nd March when we are all being asked to place a candle in a window as a sign of prayer.
The staff team will be in regular contact with as many of the church family as possible.  Small group leaders will continue to contact members of their groups.   Please use 'Who's Who' to identify others in your locality, and do let us know if you are aware of others who have needs. 
Jesus told his disciples, "Take courage. It is I.  Do not be afraid." (Matthew 14:27).  Our thoughts and prayers are with you all as we walk through this with Jesus by our side.