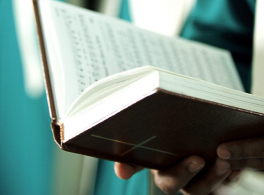 from some of our Mission Partners abroad:
John & Vikki Wright, Aidan, Noah and Keziah YWAM, Arua, Uganda
Uganda has around 50 cases of coronavirus, mainly from people returning from travel from overseas. There are a series of measures in place to increase social distancing, schools are closed and the Discipleship training programme has shut down. Uganda and especially Arua has very few medical facilities and so a major outbreak would be tough. Aidan is in the UK as flights to Taiwan were suspended.
Please pray:
1. That the COVID 19 virus would not take a hold on Uganda like elsewhere and for preparations if it does.
2. For Cynthia as she leads our medical response as a YWAM community. She has very few resources.
4. For the financial viability of the base as we go on lock down. We normally depend on teams for a significant part of our finances.
5. For our family. That we would have peace and not stress that we would be centred on Christ. Pray for Vikki especially as she leads the COVID 19 Management Team.
Chris and Sarah Keiller, Rebekah, Miriam and Daniela OMF Thailand
The Keiller family are staying where they are in Thailand, provisionally for another four months. They were supposed to be on home assignment before moving to a placement in another province, so had already said goodbyes, but have peace about staying in the neighbourhood with people they know and love, and are trusting that God has a purpose for them there at such a time as this. Thailand is on quite high alert, with self-isolation, but neighbourhood life is basically still going on as normal.
Please pray:
1. For wisdom in knowing how to practice responsible social distancing while also being sensitive to opportunities to share God's love in word and deed.
2. For Pet who has just celebrated his 11th birthday (and for grandparents he lives with) that his understanding of the gospel, and of God's love for him, would mature and grow and for Gaan, a deaf lady who has worked for Chris and Sarah but can't at the moment.
3. For wisdom for government and local authorities with the measures in place and for the Thai church during this time, that Thai Christians would be seen as people who have an unshakeable hope and peace in the midst of such a time of upheaval.
4. For Miriam getting used to hearing aids, that her language and understanding continue improving.
George and Ann Todorov Varna, Bulgaria
Bulgaria has a very strict lock down, and the NHS is poorly equipped but so far only a few people have died. There are police everywhere, huge fines and everything closed except for food shops, chemists and petrol stations and banks, which is a massive blow to the not so good economy. However, the PM said on 27th March that he cannot stand in God's way and shut the churches; many have closed but George and Ann's church remains open, with a small congregation and social distancing in place. Many more people are watching streaming and George is doing extra recordings. Plans for summer camps are postponed.
Please pray:
1. For Emma, who is a student nurse in Hatfield, has moved to be with Ann's sister and can now not come back to Bulgaria for Easter.
2. For George in his role as Vice President of the Baptist Union of Bulgaria and a leader of the National prayer movement and interdenominational group of local church leaders meeting with the orthodox synod. Pray for wisdom about whether to hold Easter services in the open air.
3. George is also studying for an imminent exam.
4. For National Revival through all of this, and that those who are nominal Christians and would usually recognise Palm Sunday and Easter Day by lighting candles will come to know the real meaning of Easter. This is a week later than the UK Easter Day.
Our prayers are with you,
Lis and Ian Ward